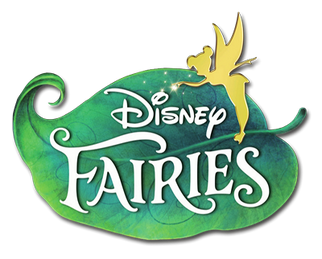 This is about Tinker Bell and her fairy friends and their adventures in Pixie Hollow in the Tinker Bell film series. You will know all about Tinker Bell and her friends, about Pixie Hollow and the films when you journey to the Second Star to the Right and straight on till morning until you reach the magical world of Never Land.
Disney Fairies is a Disney franchise launched in 2005. The line began with the publication of the book Fairy Dust and the Quest for the Egg, a novel written by Gail Carson Levine, the author of Ella Enchanted and illustrated by David Christiana. A chapter book series has also been released with four computer-generated direct-to-DVD films in development, the first one titled Tinker Bell. Additionally, there are toys, clothing and accessories within this licensing of the franchise.
The franchise centers on Tinker Bell, the expressive pixie from Peter Pan and its sequel, Return to Never Land. In both prior Disney films, Tinker Bell communicated through pantomime and ringing bells, often translated by Peter. Tinker Bell marks the first time Disney's version of Tinker Bell has a voice actress, Mae Whitman. The film was released to both DVD and Blu-ray on October 28, 2008. Ms. Whitman replaced the since-deceased Brittany Murphy, who had scheduling conflicts with Disney Animation chairman John Lasseter.
Along with Tinker Bell, Disney Fairies also features a score of original characters created specifically for the line. The Disney Fairies film series has a somewhat different cast of characters than the book series. Both series take place in Pixie Hollow, the secret world of the Never Land fairies.
Tinker Bell film series Edit
Community content is available under
CC-BY-SA
unless otherwise noted.